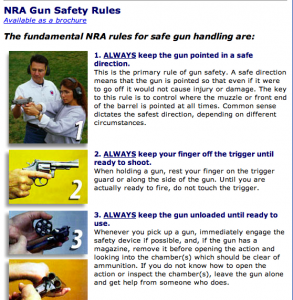 The NRA Basic Pistol Course has changed.  It is now being offered as NRA Basics of Pistol Shooting through blended learning.  The classroom part is offered online and the range portion is live with an NRA certified instructor. 
Our training does not depend on the NRA Basic Pistol Shooting course.  You can either use it or not.  Our curriculum is approved for all training up to 16 hours.
The NRA Basics of Pistol Shooting Course, as well as our Illinois State approved curriculum, will familiarize you with the correct operation and maintenance of semi-automatic pistols and revolvers, along with teaching you how to handle and shoot them safely. The course is perfect for the new handgun owner and serves as an introductory skills course for other more advanced defensive or competitive handgun courses. The core basics of pistol marksmanship are the lifelong building blocks for many other hunting or pistol shooting sports. The ultimate goal of the Basic Pistol course is to teach the knowledge, skills and attitude necessary for owning and using a pistol safely.
Any person of good character who is not legally disqualified from possessing a handgun in the U.S. can attend this class. All persons 12 – 17 years of age may only take this course with their parent or with an adult guardian.