Can out-of-state residents obtain an Illinois Concealed Carry License?
Yes. However, only residents of states or territories of the United States that have laws related to firearm ownership, possession, and carrying, that are substantially similar to the requirements to obtain a license under the Firearm Concealed Carry Act are eligible.
What does "substantially similar" mean?
"Substantially Similar" means the comparable state regulates who may carry firearms, concealed or otherwise, in public; prohibits all who have involuntary mental health admissions, and those with voluntary admissions within the past 5 years, from carrying firearms, concealed or otherwise, in public; reports denied persons to NICS; and participates in reporting persons authorized to carry firearms, concealed or otherwise, in public through Nlets.
How can I find out if my state's laws are considered "substantially similar?"
The Illinois State Police sent a survey to each state to determine which of them has laws that are substantially similar.  There are only 4 states whose laws have been determined to be substantially similar.  This list recently changed.
Currently, the only states considered to be substantially similar are Arkansas, Mississippi, Texas, and Virginia.
(from https://www.ispfsb.com/Public/FAQ.aspx)
Florida/Arizona CCW classroom and range $125 Register here
Both Arizona & Florida non-resident Concealed Carry licenses are honored in 35 states Including Missouri.  The Florida Concealed Weapon/Firearm license is good for 7 yrs. AZ is good for 5 years.Minimum class size is 4 students.
This 5-hour Basic Firearms Safety Training Class is for those with or without prior firearm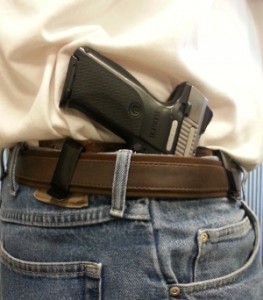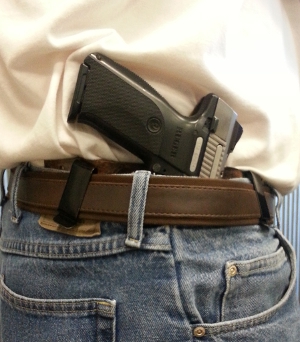 training and/or experience.  It includes Florida or Arizona application package & photo. Taught by NRA certified instructors and includes classroom and live-fire range time, learning to and demonstrating the student's ability to safely load, unload and manipulate a semi-auto action type pistol.  Gun and dummy ammunition provided.  If you have a handgun, bring it to class (unloaded please).
The firearm safety training requirements for the Florida and Arizona CCW are met by this Basic Firearms Safety Training class.
(They are also met by the IL Concealed Carry Training classes.)

During this class, you will receive an Official application packet from FL or AZ that contain the CCW applications, their individual tracking numbers, the return mail envelopes, and the FBI fingerprint cards.
We will go over filling out the applications in class. Photos are taken of everyone applying and printed on photo paper.